Gavin Brockwell presents… The Dramatic Path
The Dramatic path provides dynamic and innovative workshop orientated projects for young people. It's work covers workshops in schools, holiday clubs, private tuition and performance work. Each project is tailor made for an individual group and usually incorporates games, exercises and chances to devise, improvise and work with scripts. As well as developing acting skills Participants will come away with improved confidence, new found skills and having had lots of fun.
SUMMER CLUBS 2014
Summer is here and school is out and that means it's time once more for the Summer Drama Clubs. During a fun filled week the children work together to easily create a high energy and professional performance. The week long club is open for children 6-12 years old and runs from 0900-1500 each day. The children will grow in confidence, have lots of opportunities to be creative and develop skills which are not only essential for being an actor but also for life as well as having a great time and being well looked after.
This summer we are off into SPACE!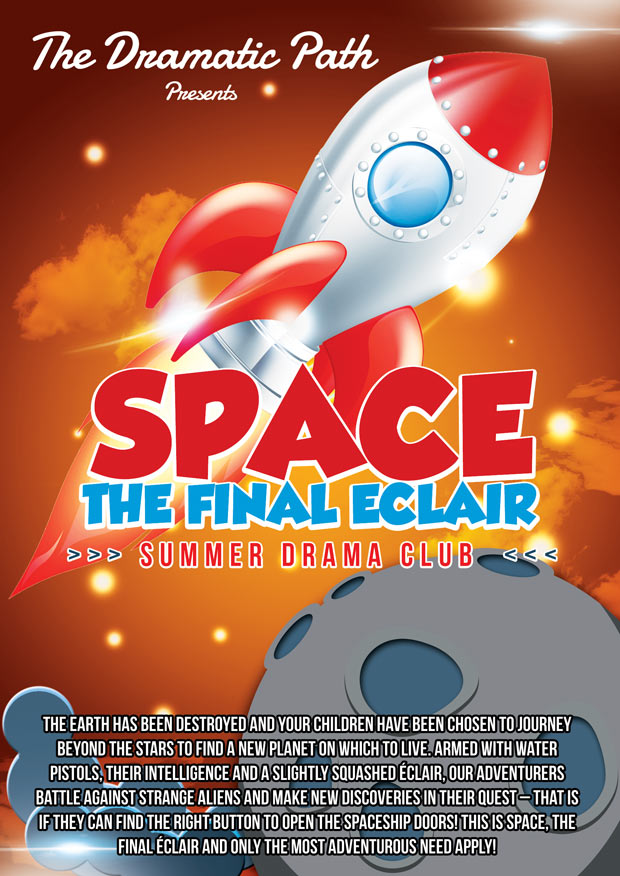 DATES
| | | | | |
| --- | --- | --- | --- | --- |
| 21st July | - 25th July 2014 | St Pauls Cathedral | London | Waiting list only |
| 4th August | – 8th August 2014 | Telegraph Hill Centre | Brockley | (**FREE TASTER 2nd JULY**) |
| 11th August | – 14th August 2014 | Spixworth Village Hall | Norwich | |
Please contact Gavin for further details.
References
Teacher
D Kavanagh, in reference to a 20 week project at Crawfords School, South London.
"Gavin has an excellent working manner and responds extremely well to all the children he works with.
He is a positive male role model for the children in our school. He connects with all of the children all of the time, even those who are not known to make attachments easily - these children are really turned around by Gavin's input.
He has an easy going but professional work ethic. Gavin always rises to the challenge and does his best to accommodate curricular needs, making alternative suggestions when appropriate.
We love him ...and will always choose to work with him ...as long as he will have us ......."
Parent
J Willson, in reference to private classes with her son
"My son James studied Drama with Gavin Brockwell at St Paul's Cathedral School. He is truly an inspirational and enlightened teacher who makes drama exciting and contemporary for the students. I watched a thrilling session where he coached James for a Drama Scholarship audition, and saw him help James bring to life and enrich his interpretation of a monologue from Shakespeare. He did win the Scholarship which is the best recommendation!"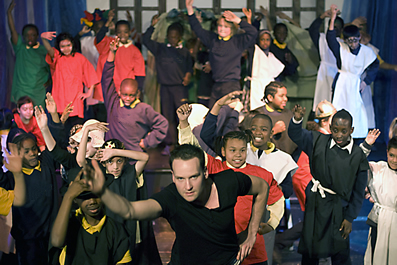 Gavin's work in action 2010